CAPABILITIES
.: ASME Tanks & Pressure Vessels
.: Clean Rooms
.: Carbon & Stainless Fabrications
Follow us on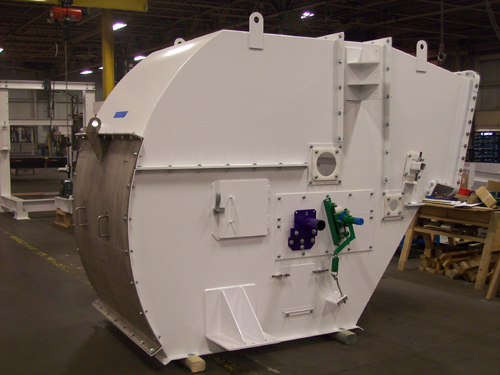 Our expertise is in manufacturing discharges, transfer chutes and hoppers that fit your transferring needs. Working with the basic fundamentals of chute wear, material degradation and dust generation, we have the knowledge to supply merely any industry.
We have integrated a variety of material chute fabrication such as carbon steel, stainless steel, wear plates, and liners using:
Chromium Carbide

Tivar

Astralloy

Tribraze

Stainless

Ceramic

AR400 and AR500
Liners are designed as welded or bolted and allow for replacement at a later time. Our manufacturing engineering team gives a high level of attention to dust containment in order to reduce product loss.
Modern 130,000 square foot facility
ASME Certified welding stamps and processes
3D modeling of CAD drawings in every format
Advanced manufacturing engineer support
Integration of electronic and mechanical components
On-site CNC laser and water jet cutting
On-site CNC machining
On-site powder coating
Quality control and testing throughout entire manufacturing process
Call 800-896-7886
or email us
for questions or
an estimate
on your project
Click on the image below to view our gallery of Chutes and Hopper projects